13 Nov 2017
Have your Bulls had their Warrant of Fitness for the task ahead?

Michelle Stodart BVSc
Bulls are relied on to take care of the end of mating, to pick up those cows who are not in calf to AI or are late in cycling. Bulls play an important part in mating on most farms so their management needs to be planned to ensure you have enough bull power and that your bulls are fit and ready to mate. When planning your bull management this season points to consider are;

Body Condition Score – Ideally between 4.5 – 5.5 is ideal.

Age – Between 2 and 4 years of age is best.

Trace Elements – Ensure bulls don't miss out on trace element supplementation. They also need copper, selenium and cobalt to perform at their peak.

BVD Blood Test and Vaccinate – All bulls need this! Do this early at least 3 months before mating. Were yours done?

Worms – Ensure young bulls are wormed as needed and all bulls are drenched prior to mating to remove any parasite burden.

Transport – Ideally bulls should have been transported to farm at least 2 months prior to mating. If this was not possible then buy local for shorter travel distances.

Lameness – Try to have bulls walk as little as possible and ideally draft out at the paddock or at the very least avoid having them go through the cowshed. Treat and replace any lame bulls as soon as possible.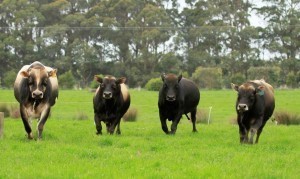 Bull to Cow Ratio – Make sure you have enough bull power. Ideally 1 bull to every 30 empty cows with a bull team swap every 2-3 days. For example a 300 cow herd after 6 weeks of AI will likely still have 90 empty cows. Three bulls are required with another team of 3 to alternate, plus another 1-2 bulls spare to cover any injuries etc. Plus another 2-3 Jersey bulls for the heifers. Healthy, fit, well grown and managed bulls who are not overworked will give you the best results come mating time.