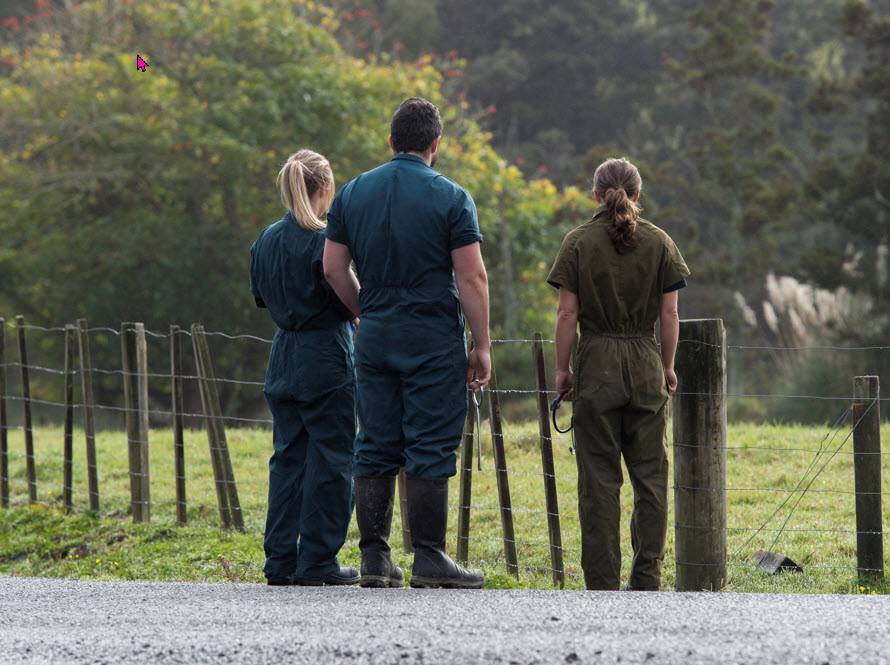 4 Mar 2022
As you may know the nationwide vet shortage continues, which is compounded by immigration requirements, the effects of the pandemic, and supply chain issues.

Here at The Vet Centre, we have had two vets choose to leave the field for new careers and another couple of our younger vets head off for overseas veterinary experience. While it is challenging and sad to see colleagues go, we wish them well in the next phases of their careers.
We continue to actively recruit for vets nationally and internationally, in a very competitive vet recruitment environment. To date we have been unsuccessful in recruiting new vets.
We are now facing a situation where we have to reallocate resources to ensure that we can provide the most essential services in an uncertain environment, with vet shortages being experienced in many practices in Northland.

Below is an update on how we're managing various challenges so you can be assured of ongoing service and support. A key part of this service level is support from you, which is noted below.



Allocation of Vets and Vet Tech Resourcing

Ruawai Update

• Our retail hours at Ruawai have changed to 8:30 am to 4:30 pM and we are closed at lunch between 12:30 to 1 pm.

Vet Nurse Services

Here at the Vet Centre, we have an amazing team of qualified vet nurses who will be taking over a range of animal health appointments according to NZVA, NZVC guidelines and the various qualifications of the team.

As always, our Vet Nurse team are fully backed by the Vet team for support and knowledge. In the event of something not routine showing during a nurse consultation, the case will be referred to a Vet.

Omicron Management
• All our current services are subject to Government Ministry of Health and WorkSafe regulations and of course the well being of our teams and their families, and your families.
• As a critical service provider, we have in place a range of processes and protocols to enable us to continue to provide services. This includes access to RAT tests to ensure we can get staff to work when asymptomatic.
• It is inevitable that sometime in the coming weeks one or more of our clinics may need to close for a period of time. We will communicate if and when this happens.

Service Delivery Management

To best deliver services over the coming weeks and months you'll find our teams will be implementing the following service changes:
• Moving to a triage approach in prioritising services. This may include phone triage before arranging vet appointments. This will be similar to the service approach we are all experiencing with our local medical centres
• Non-urgent small animal routine requirements may be booked further out
• Our vet nurse teams will be taking over a range of routine services such as vaccinations, nail clips, etc.
• We'll be implementing specific service days e.g., Vaccine clinics. This will mean sometimes you'll need to wait a couple or three weeks until the next specific service clinic day
• Due to vet shortage and omicron impact, we will be prioritising services to our loyal and current customers

After Hours Emergency Service

• We continue to have Vets rostered to provide after-hours emergency services across our region.
• To support our team in prioritising services we're asking all our clients, in particular for small animal needs and out of region residents, to only call the clinic numbers after hours for emergencies.
• For bookings, products enquiries and opening hours questions, please call during business hours from 8 – 5 Monday to Friday. The information is also available on our website and Facebook page.

How you can help us:

• Don't leave animal health needs to a critical stage. Call during business hours for triage support earlier.
• Don't call after hours unless it is a genuine emergency.
• Don't get upset if we prioritise service delivery to a time further out than you expected.
• Please be kind to our frontline teams – they are human too; they all care about animal wellbeing and customer service.
• Do plan ahead for routine medicines and procedures.
• Please be flexible if we do need to reschedule due to prioritising routine services or the impact of omicron in our teams.
• With supply issues please do plan ahead, we are working closely with our suppliers to maintain supply. Avoid leaving specialised medicines and treatments to the last minute.