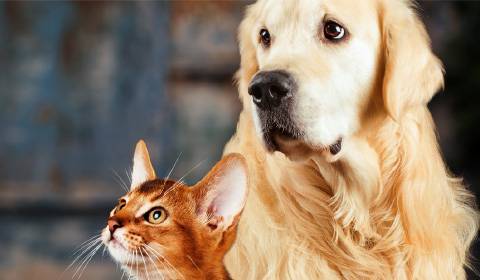 1 Dec 2021
Summer is a great time for us to get away for a break. Unfortunately, most holiday destinations aren't all that pet-friendly, which often means our furry friends are boarded in kennels/catteries or left in the care of friends and family while we are away. To ensure a smooth and stress-free holiday there are a few important things to organise well in advance.


Pet Accommodation
If using a kennel or cattery remember to book your space early. The good ones fill up fast over the summer period and most places are at full capacity at this time of the year.


Vaccinations
Ensure these are up to date and your pet has the correct ones needed especially if they are boarding, as reputable kennels and catteries will not take your pet unless their vaccinations are current and they are fully vaccinated. It pays to check at the time of booking what their vaccination policy is and which vaccinations are required to avoid having to cancel holiday plans if your pet doesn't meet the criteria for boarding. If you are unsure of your pet's vaccination history or have misplaced your vaccination booklet then give us a call as we can issue you with a new booklet if needed or alternatively email through a copy of your pets vaccination history.


Parasites
Ensure your pet is up to date with parasite treatments covering fleas, ticks and worms prior to and during your holiday to ensure they aren't spreading or picking up these nasties while you are away.


Medications and Special Diets
If your pet requires medication or is fed a specific diet please make sure you have enough to get you through the holiday period while you are away and especially over the Christmas and New Year's break Many wholesalers close down for a short break over this period. There are limited couriers available during this time also which can also cause supply issues.


Illness/Accidents
Sometimes the unexpected happens while you are away and a pet can become ill or have an accident that requires veterinary attention. If you are planning to be away for some time and/or not easily contactable it can be helpful to let us know that those looking after your pet have the authority to bring them to us and can make a decision on your behalf for treatment if needed.


Food/Beach/Scrounging
Pets Please keep an eye out for your pets this summer and ensure they aren't getting into anything they shouldn't. Keep a watchful eye out when at the beach as pets can be poisoned if they ingest certain fish, sea cucumbers and algae. Please don't share your food with your pets and make sure others aren't. Often times we have leftovers this time of the year (such as chicken and ham) which can cause digestive issues for our pets – if it's not fit for you to eat then it's not fit for your pet to eat. Remember chocolate is poisonous to our pets (the darker the chocolate the more toxic it is to them) so please store it out of their reach