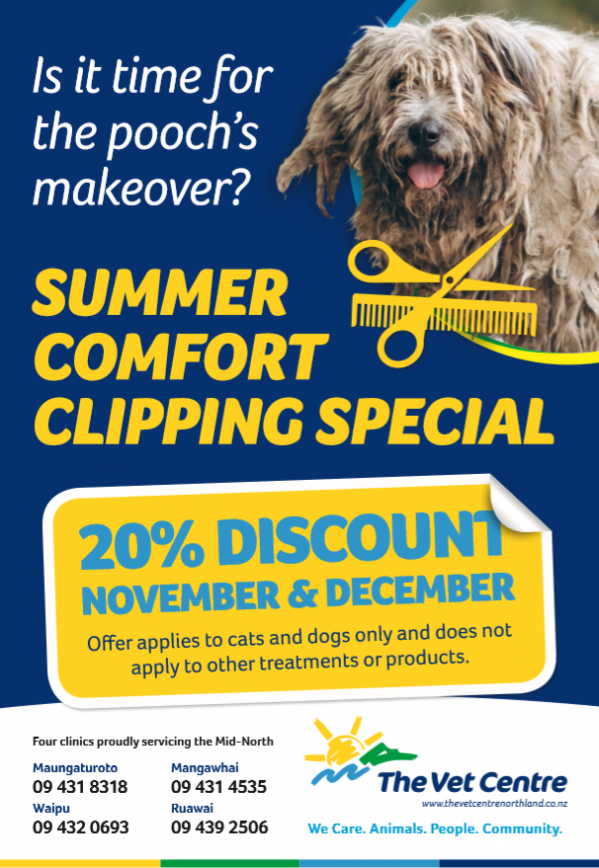 It's hot already, and summer is just getting started!

Get your pet looking and feeling their best for summer with 20% off a haircut for your dog or cat during November and December 2019.

Contact us to discuss or book an appointment.

This offer applies to hair/fur clipping for dogs and cats only and doesn't apply to other treatments or products.