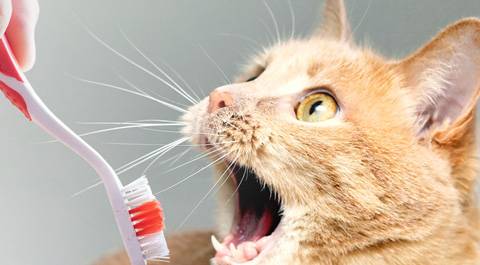 All Dog and Cat Owners
Our furry pets can suffer from dental disease too! A little plaque build-up can quickly develop into gum disease, abscesses, broken teeth and more.
These painful and often "smelly" conditions can be treated and in some cases prevented. So please book that free dental checkup NOW!
Dental month will be running from 1
st
to the 30
th
of July, 2021.
All dentals will receive a 10% discount*
.
* Discount is off the total dental invoice. Treatments for other issues will be at full price (e.g. treatment for itchy skin).
Contact Us